Wir, nicht wir | We, not Us
An Artist / Viewer Collaborative Project
Part One - Development & Interpretation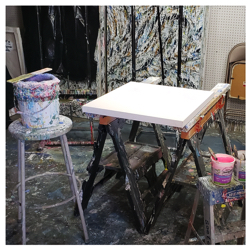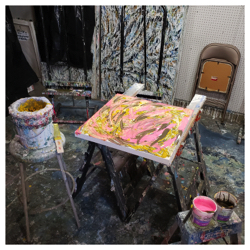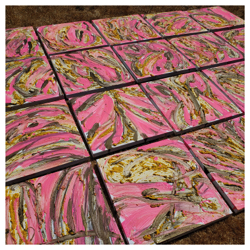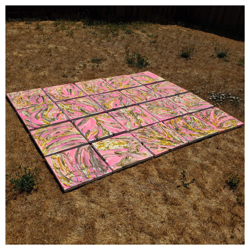 Wir, nicht wir examines the disconnect immigrants and their descendants feel between their ancestral land and the place they now call home.
In the first phase of the project, the series in its "half-way completion" state will be exhibited at Trinity+St. Peter's Church in San Francisco. Visitors will be asked to write down their personal experiences in relation to the theme while viewing the works -- family stories, words, or emotions in any language -- and then place those notes into a box at the show.
In the final phase of the project, those notes will be both recorded online as accompanying text and exerpts incorporated into a new layer of wire mesh and burlap strips on top of the existing structures on the canvas -- in visible and concealed form.
Some notes on content:
Pink for the living. Red for the dead. Yellow for homeland.Gold for promise. Green for solice.
Wire for barriers. Burlap for charity. Forms in conflict.
Twenty individual works intended for display as one -- four rows of five with five inch spacing.
The first words written on the canvas are in deutsch, the language of Mr. Soetebier's ancestors. Knowing this is possibly foreign and unintelligible to most San Franciscans is by design. The final text will be written as submitted by viewers.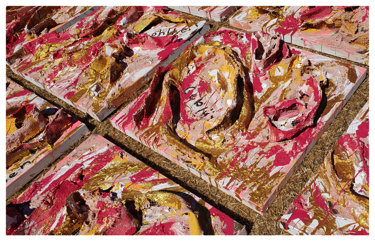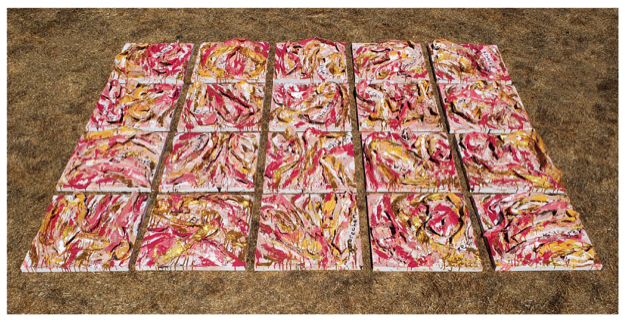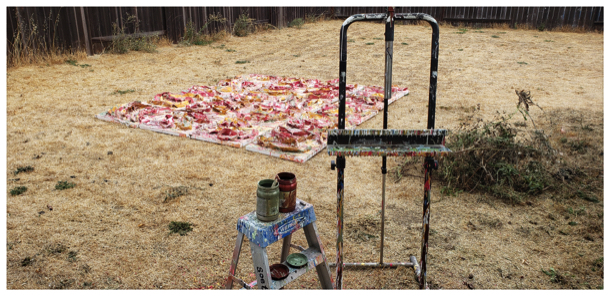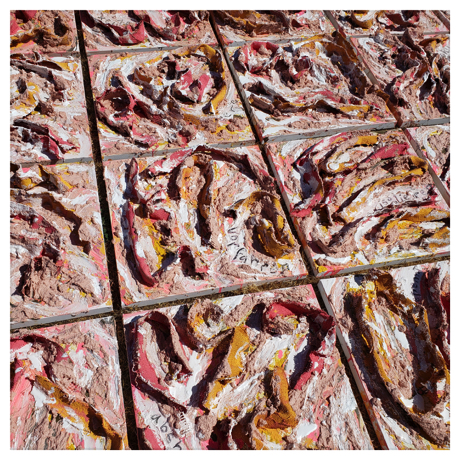 Part Two - First Exhibition at Trinity+St.Peter's San Francisco